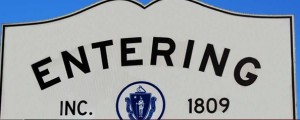 Tight budgets getting tighter usually means fewer and fewer copy machines and printers. But it doesn't have to be that way. We have helped many municipalities to get a lot more for a lot less with great service that pays for itself. Most cities and towns have been dealing with big service contracts and machines on ten-year leases. Without the proper, regular maintenance and supplies these machines are almost useless long before the contract runs out.
At American Lazer we have a much better way. We completely refurbish perfectly good machines, put our 90-day guarantee on them and then back it all up with a Two-to-Four-Hour Service and Supply program that keeps your refurbished machines operating at peak performance levels for years and years.
For many municipalities in these hard times, American Lazer is the answer. Because taxpayers may not want to pay higher taxes but they always want top-notch service. Having quality copiers that run dependently may not solve all of your town's fiscal dilemmas, but one this is for sure … you'll be able to make those triplicate copies for all of your citizens. And that can mean a lot.
Let us prove it to you… have your Finance Committee invite us to a meeting for a presentation. We know how to pinch pennies.