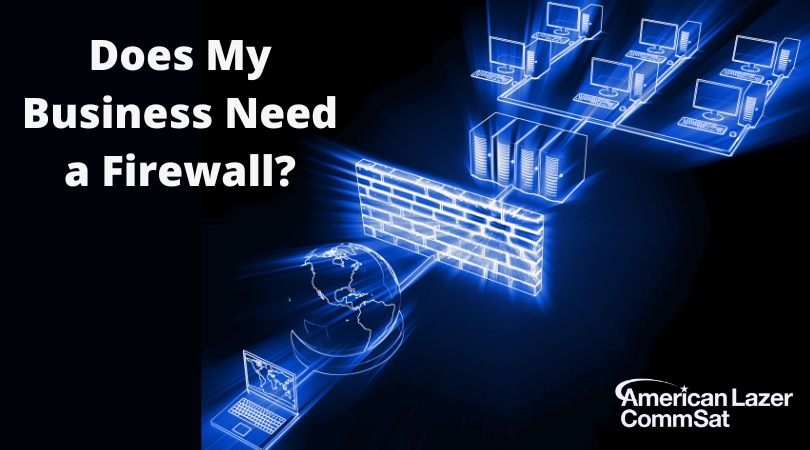 Does My Business Need a Firewall?
In today's fast-paced business environment, the importance of cybersecurity cannot be overstated. With an increase in remote workforces, hybrid environments, and cloud-based technologies, the traditional office-centric cybersecurity methods are no longer sufficient. This has led to an increasing demand for cost-effective cybersecurity solutions that businesses can trust. One such solution is a SonicWall Firewall, which has proven to be a game-changer in enhancing cybersecurity for businesses.
One question that many businesses grapple with is whether they need a firewall.
The simple answer is, yes. A firewall is a critical first line of defense in securing your network from cyber threats. It is a hardware or software-based system that controls access to your network by monitoring and filtering incoming and outgoing traffic based on a set of predetermined rules. In essence, it decides what traffic should be allowed or blocked based on its origin, destination, and other attributes.
A firewall provides a layer of protection for your network, preventing unauthorized access to your systems and data. It helps to prevent malware and other cyber threats from infiltrating your network by blocking suspicious traffic. Moreover, a firewall can also be used to monitor and control user access to specific resources on your network, adding an extra layer of security.
SonicWall Firewalls are an innovative cybersecurity solution that offers businesses more than just a traditional firewall. It comprises of multiple layers of security solutions that can be customized to the specific needs of any business. It takes into account that every business is unique in terms of its needs for security, whether it be due to regulatory requirements, industry-specific compliance standards, or other factors.
SonicWall's solutions includes network security, cloud security, endpoint security, mobile security, and secure access— all designed to provide a comprehensive approach to defending your network against cyber threats. With SonicWall, businesses can enjoy enterprise-level security without the associated high costs.
Every business needs a firewall. It is the first line of defense in securing your network against cyber threats. While traditional firewall solutions may suffice for certain businesses, the SonicWall provides unbounded, modern, and cost-effective cybersecurity that businesses can trust. Protect your business from cyber threats today; contact American Lazer – CommSat for more information: call 978-309-9900, email [email protected], or use our Contact Us form.