Using Colored Ink to Improve Business Communication
When communicating with your employees or other businesses, it should be a goal to ensure your communication is clear. If you need to know how to improve your business communication, you could benefit from learning about using colored ink. Keep reading for reasons why color printing is a simple and easy way to improve your business communication.
What the Data Says About Color Printing
Research articles dating back to the 1970s outline the power color in newspaper advertising can have in increasing sales. Using colored ink can help improve message comprehension by 70%. Not only does it increase reading comprehension, but it also increases learning and retention. You may be wondering, why can't I just use bold fonts? You can, but colored ink creates a 14% increase in text comprehension compared to using bold fonts.
Cut Down on Time
Using color in emails can help cut down working time related to reading internal communications. Your employees can read color coded messages and retain the information better. You can spend less time answering follow up questions or resharing parts of the communication using color in your messages. Studies also show that emails including some sort of colored element have 80% more liklihood to get a response. If your employees send out emails with color, they can spend less time chasing down responses and more time investing in other tasks.
Reduce Errors
Using color in your documents enhances document search, lowers the amount of mistakes made when writing, searching, and sorting documents, and even accelerates collection times. Using color adds a sense of urgency due to how clear it makes the communication, making tasks related to the communication be handled with more care.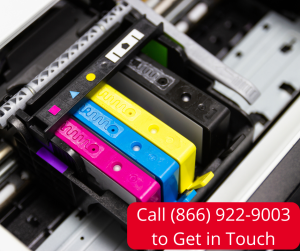 Cost-Effective Color Printing
Based on the benefits mentioned, color should be integrated into your business communication strategy whenever possible. Generally, businesses shy away from color printing due to cost differences compared to printing in black and white. It is a common error made by many businesses to choose black and white, while simply considering expenses. If you have the right technology and know how to use it, the benefits can counteract the cost difference. Different businesses have different needs, so it is important to consider more than just cost and explore other factors such as how many documents will be printed, how often printing will happen, what quality and size paper are needed, and more before deciding between black and white or color printing.
Contact American Lazer for Your Color Printing Needs
Are you ready to integrate colored ink into your business strategy? Contact American Lazer Comm Sat for color printer options that suit your needs. Click here or call (866) 922-9003 to get in touch with our team!