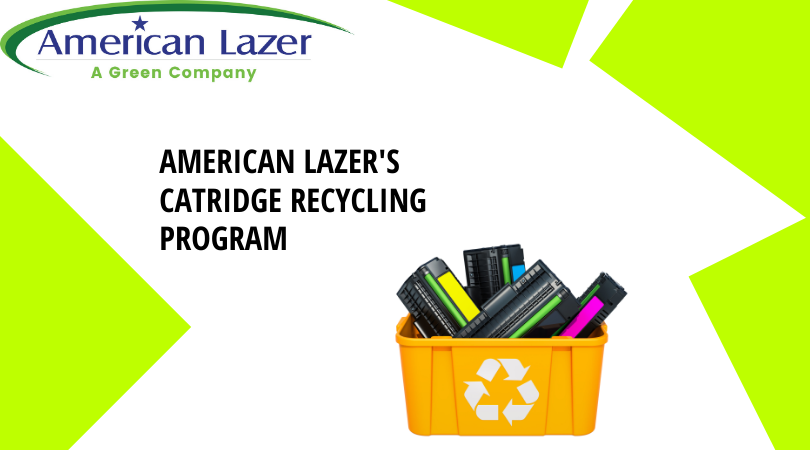 Cartridge Recycling Program
Eighteen years ago, it began a recycling program with a local college and American Lazer never looked back. Environmental initiatives have been a part of its mission and vision for almost two decades.
According to A Greener Refill™ LLC, each year over 375 million empty ink and toner cartridges are thrown away with most ending up in landfills or incinerators.
As more companies look for ways to address environmental matters and lower their impact on the environment, American Lazer is making huge strides in innovative methods in the multifunctional printer and toner industry. Its strong commitment to the environment has led the company to install solar panels in its main facility in Beverly, MA, and purchase electric company cars.
Protecting the environment is more important than ever before and American Lazer, to this day, still operates its cartridge recycling program.
How this works:
American Lazer provides customers with recycling boxes. Customers fill the boxes with used toner containers and return them to us. Then, we send the filled boxes to a recycling facility partner.
Benefits of Recycling:
There are many environmental benefits of cartridge recycling. It keeps cartridges out of our landfills, can be turned into re-manufactured cartridges, or can be used for its materials.
Visit our new Green page for more details on our ongoing initiatives: https://amlazer.com/american-lazer-goes-green/
Recycling not only saves money but also helps save the environment. If you're interested in learning about the many advantages of cartridge recycling reach out to American Lazer by clicking here or calling (866) 922-9003.